At Maple Mountain Martial Arts, we're offering students so much more than just self-defense. Our Kids Martial Arts in Spanish Fork is a truly comprehensive system, promoting character skills, communication tools, and physical traits that will serve your child for years to come.
We work with students of all ages and abilities, surrounding them with positive role models that make each and every class fun and exciting.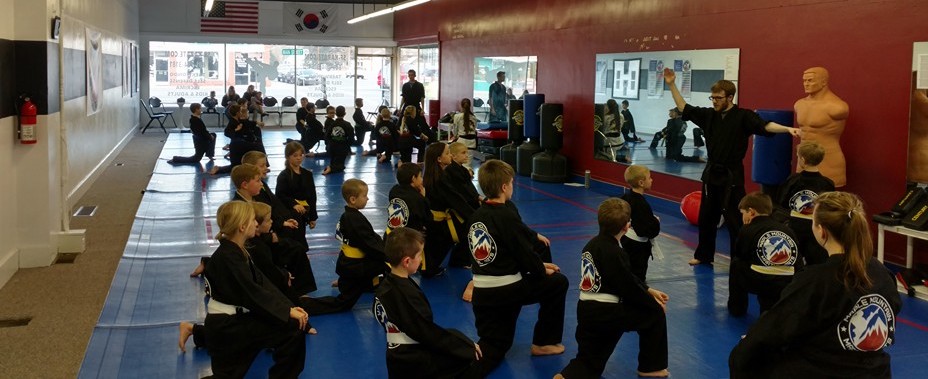 What Can Your Child Expect In Our Kids Martial Arts Classes?
For starters, they can expect to have fun! We want students to be excited about coming back week after week and that means helping them stay challenged and supported through an exciting program.
Our Kids Martial Arts classes in Spanish Fork introduce students to the basics of Taekwondo and Jiu-Jitsu in a safe and structured environment. Each class can be scaled and modified to meet your child's unique skills and abilities and every student is given the opportunity to take pride in their progress.
Your child can learn:
Basic strikes and blocks
Self-defense strategies
Bully prevention techniques
Unwavering self-confidence in any situation
PLUS Our Kids Martial Arts Classes Equip Your Child With Long-Lasting Character Traits
That's why we're here. Not to train the next professional fighter and not to teach your child how to be violent. We're here to encourage and promote well-rounded skillsets that set your child up for success in anything they do.
Our Kids Martial Arts classes provide the framework for students to learn skills that simply can't be taught in a classroom. Working with their peers and our highly skilled instructors, students quickly build traits like:
Communication and leadership
Teamwork and respect
Focus and attention to detail
Pride in the learning process
Whether your child grows up to be a doctor, a teacher, a police officer - or anything else they set their mind to - they can rely on the foundation we built in our Kids Martial Arts Classes at Maple Mountain Martial Arts.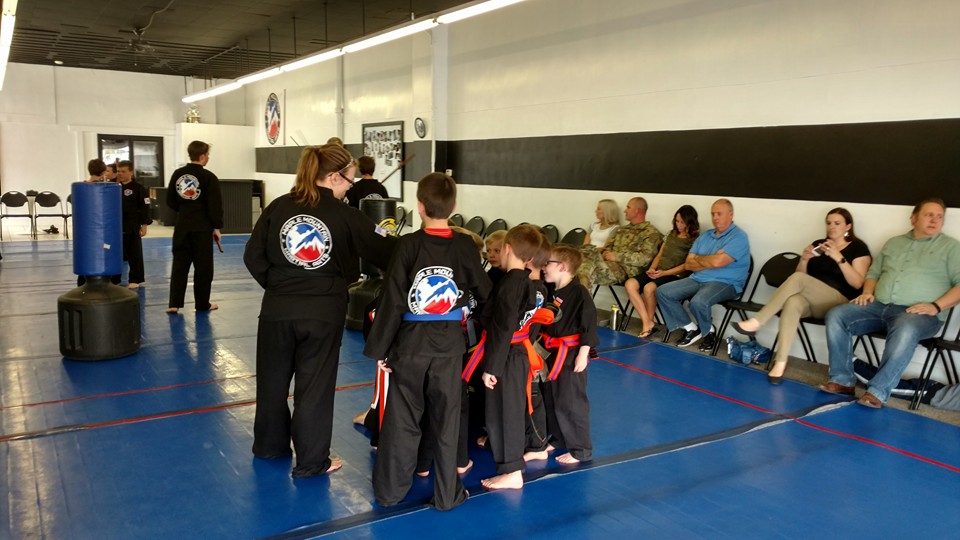 Learn More Today About The Best Kids Martial Arts Classes In Spanish Fork
Are you ready to give your child the boost they've been looking for? Then get started today with our Kids Martial Arts Classes in Spanish Fork. Our team at Maple Mountain Martial Arts is dedicated to the success of every child in our school. Are you ready to join in?
All you have to do is fill out the short form on your screen today to learn more! Sign up today and take advantage of our incredible online offer!